The grind and WWdN final table
Well, well…played only a small session prior to the WWdN, won 2 out of 3 headsup matches. Then it was time to play the WWdN…and I did good…most hands are a blurr, but I made the right moves at the right time…the crucial hands were against Iak who first doubled me up to over 5k in chips and then doubled me up again with my AK vs his KJ.
So at the second break I was sitting pretty in the chiplead and from there on I rolled all the way till the final hand A9 vs 55, presto prevailed and I busted out 4th…not bad…quick pic dump and then I'm off to bed….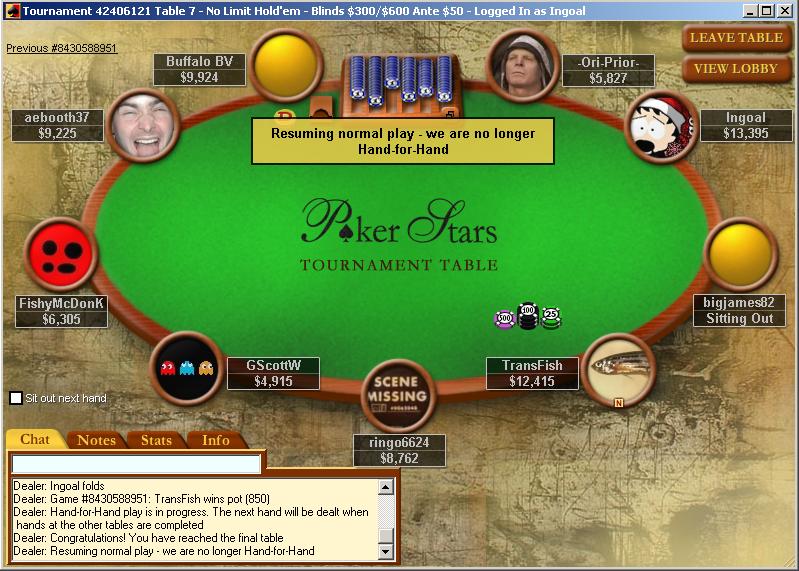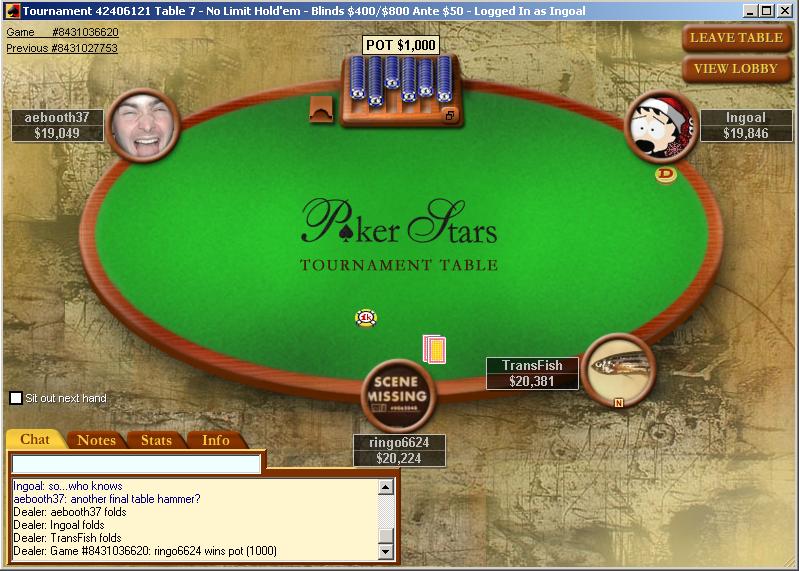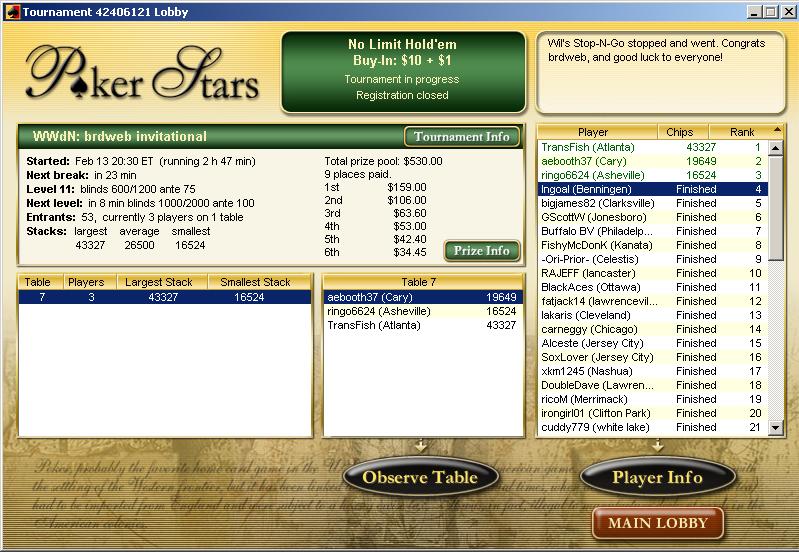 No Comments so far
Leave a comment
Leave a comment
Line and paragraph breaks automatic, e-mail address never displayed, HTML allowed:
<a href="" title=""> <abbr title=""> <acronym title=""> <b> <blockquote cite=""> <cite> <code> <del datetime=""> <em> <i> <q cite=""> <s> <strike> <strong>