Poker still hates me…
…and I hate it back. God damn it. I should have kept my promise not to touch PokerStars until the new year…guess what, I didn't and I regret it.
No doubt, it comes with the territory…but how the hell can I lose match after match after match and it doesn't even matter if I play the 11$ or the 22$ ones? So sick…I've been coolered, one outered, two outered three times in a single match, two outered, three outered, runner runnered, etc etc and all those hands are headsup…I didn't even bother to take a snapshot of all the sick fucking ridiculous cocksucker donkbox lucksack hands…so just a random selection of my good run…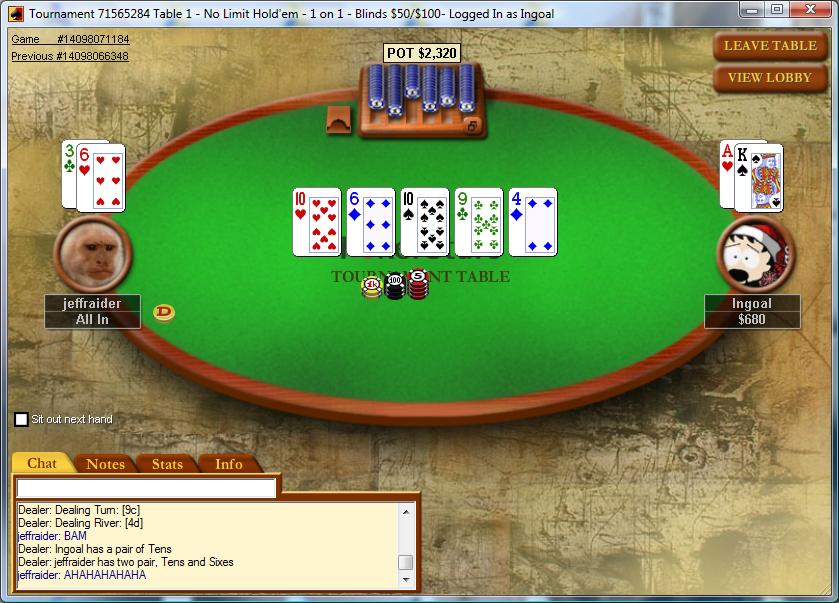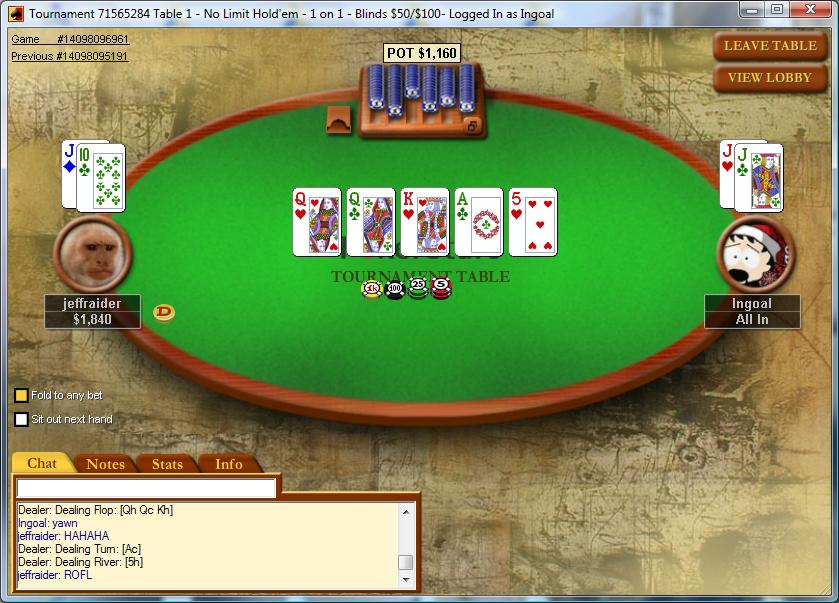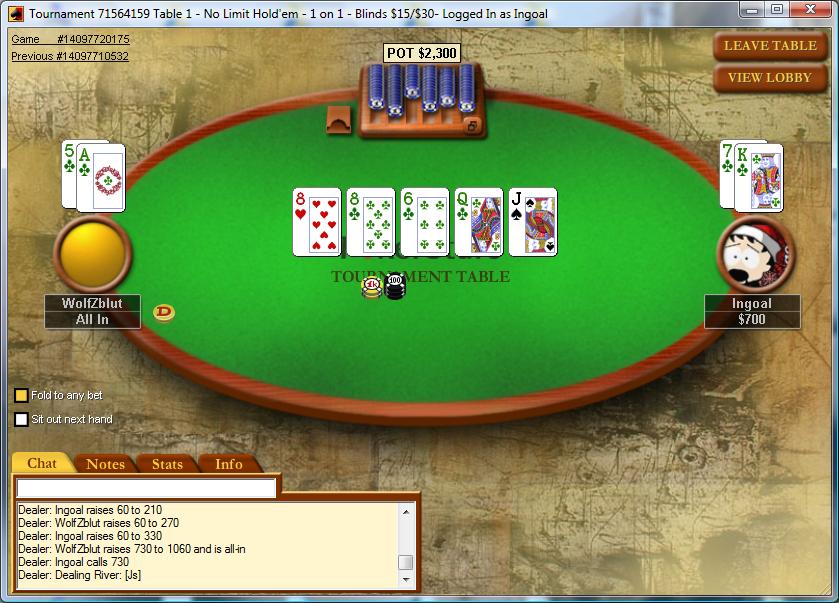 All I can say is that PokerStars has bend me over like a cheap whore and put a whole poker table up my rear end, then twisted it, then pulled it out and slapped me silly with it…just before laughing at me and taking my $$$….so sick, I'm going to puke now and I'm seriously thinking about pulling all my money out of there…I know I know…it probably won't come to that…but I'm really close to really do it…I just can't take this bs anymore…every god damn time I clawed and grinded my way up to the next big step (e.g. double my roll) by doing the old letterass grind thing, I get hit in the junk for just long enough that I'm back to square one.
Now, I'm not about to get out the tinfoil hat yet, but this pattern really makes you (me for sure) wonder what the hell is going on. I play hundreds of matches, so it's normal to see a cooler here, a cooler there, some sick shit, but the sheer amount of compressed sick shit happening to me every single time I'm getting close to permanently moving up…hmmm….weird….to quote Yoda "Meditate on this, I will!"…
Anyway…I'll log off now before I smash the god damn screen. Best of luck at the tables (my share of it is clearly unused these days)…and have a very happy and successfull 2008. See you on the other side…(this time for real)…
2 Comments so far
Leave a comment