Foul mood continues
Well, well, well…good job PS, good job. Reel me in with a reload bonus, then continue to torture me…really nice. All in all the only thing I'm satisfied with tonight is my play, with one exception (TPNK no gold against a set, crippled myself), and the fact that I quit after only 4 matches including 3 junk kicks. All in all I got one second (which should have been a first), 3 outered on the bubble and junk kicked with AA vs KK on a J high flop, while self-destructing in one (see above). Oh well…FUUUUUUUUUUUUCK!
Now that I got that out of my system, I want to take the chance to talk about a novelty I just thought of. This year, there's been only one new element to my blogs so far – the pt graph of the results. I want to introduce another one, which will hopefully be a little more polished in the days/weeks to come.
All the regulars, grinders, the fonkeys (fucking donkeys) and even the fonkdishes (donk fishes) know the feeling after playing. You take down a tourney or score nicely and you're elated or you've just been kicked in the junk feeling like an NFL-kicker did the kicking…and everything that lies between that…and while you can sometimes read about that or deduct it from the way a post is written, you rarely see a clear "indicator" of the mood or state of mind the person was in. That's why I thought about making that transparent (and maybe even a little funny). I won't call it Tiltmeter, as that would imply that I expect to end up in some kind of tilt after any given session – which, tbh has been the case more often than not lately, but I don't want it to be.
So I'll think of a better name and if I can find the time I'll even make a few icons and/or a scale (with a legend explaining the different "moods") for it…until then I'll just write it down and put it before the "legendary" pic dump aka "random junk kick mixed with some winning hands" brought to you by ps…
Mood: Pre-tilt
Pre-tilt: Feeling sick after getting one too many junk-kicks, but still positive about
a) realizing that tilt is only one beat away
b) getting the hell out of dodge after realizing a)
Alrighty…I'm outta here, enjoy the pic dump…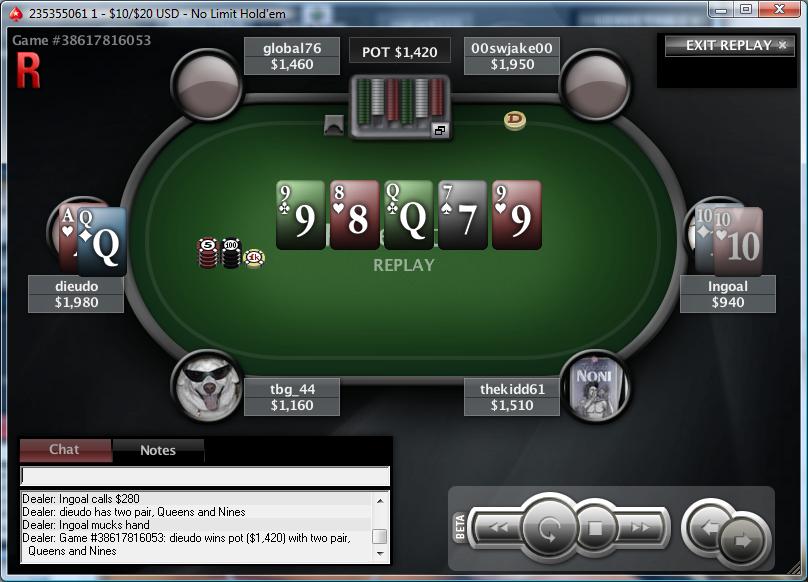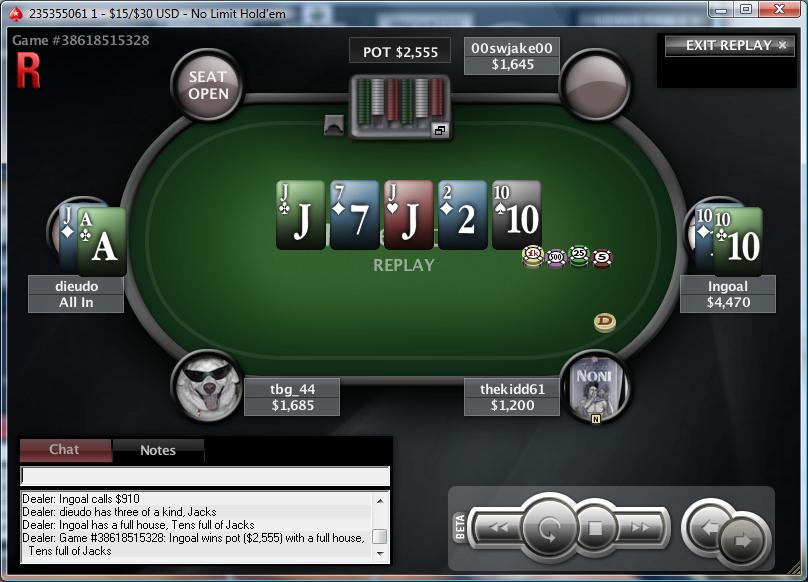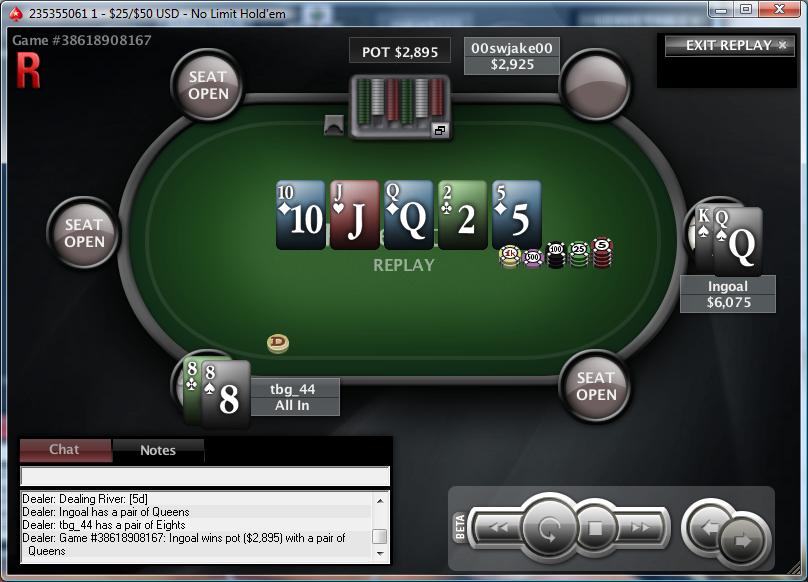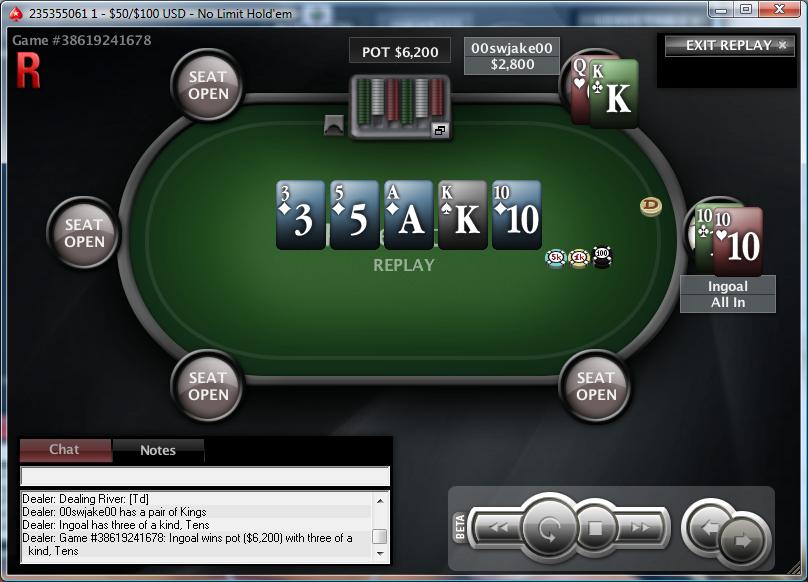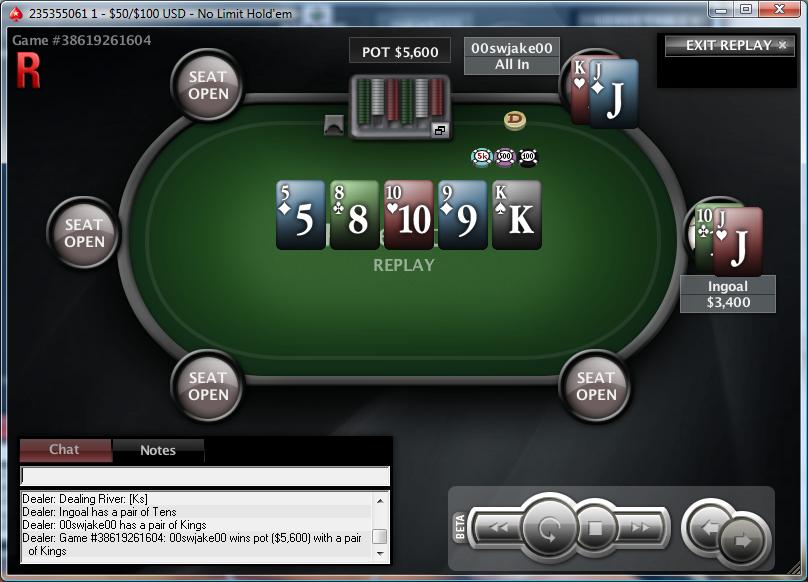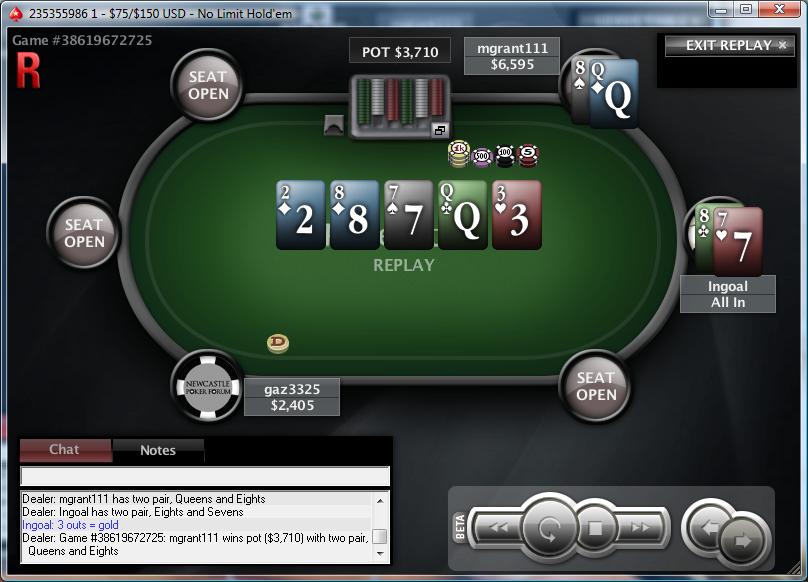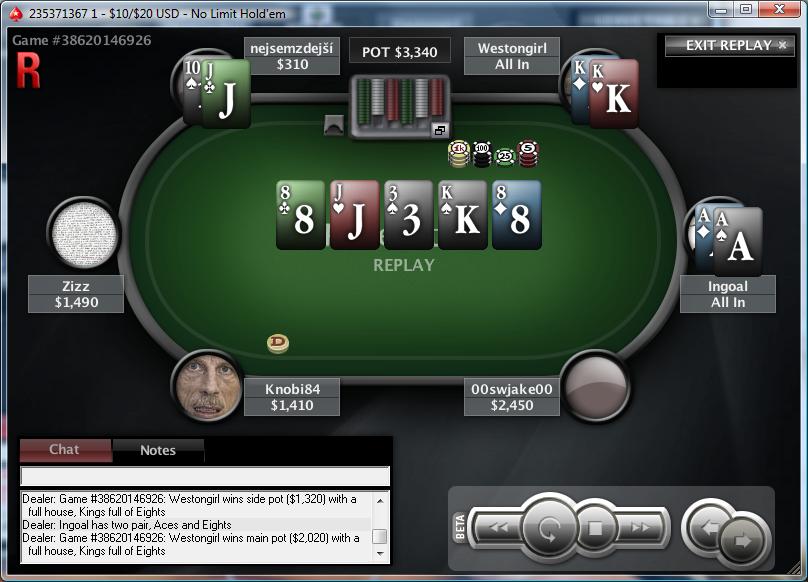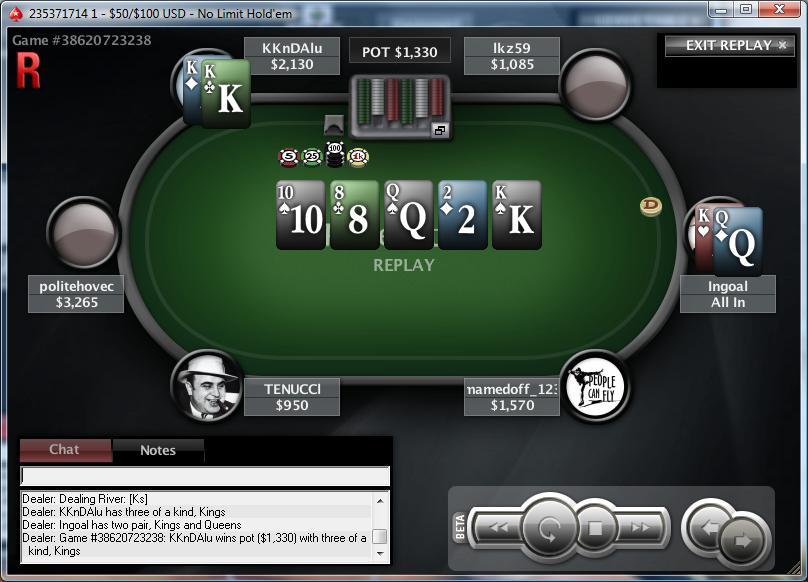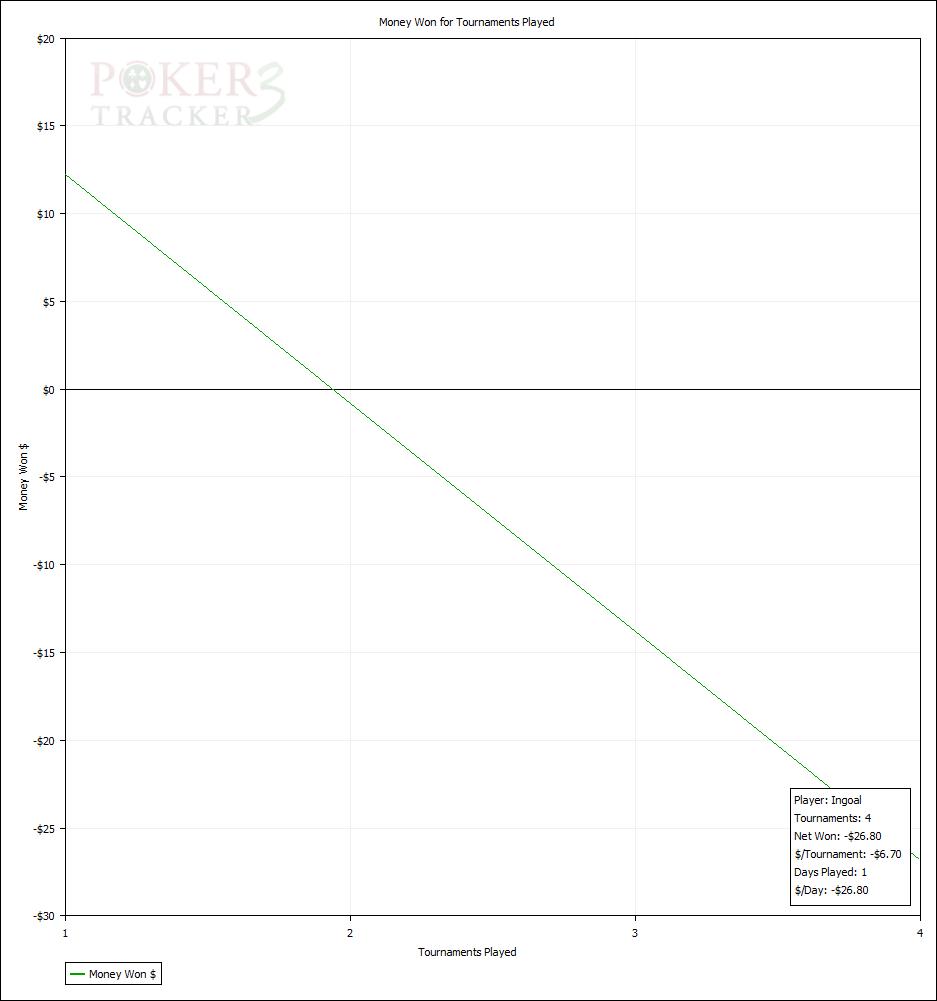 No Comments so far
Leave a comment
Leave a comment
Line and paragraph breaks automatic, e-mail address never displayed, HTML allowed:
<a href="" title=""> <abbr title=""> <acronym title=""> <b> <blockquote cite=""> <cite> <code> <del datetime=""> <em> <i> <q cite=""> <s> <strike> <strong>