Soul crushers
Those were the players I was up against today, soul crushers. I started off with a quick session winning around 1.5 buyins. Then later today I came back for a longer session and they really crushed my soul.
The old overpair vs overpair I can take, but what's a lot harder to take is being river over and over and over and over. How can ppl honestly call preflop, on the flop and on the turn with air and hit their fucking river like 80% of the time? Two outer? No problem. 4 outer – no problem. 3 outer – no problem. 6 outer – why do you even ask if a 2 outer is no problem, go ahead monkeyshove, the dealer will peel it off for you.
What adds fuel to the internal steam-producing fire is the fact that you can't get any fucking action on your big hands, at least on most of them. How come I get aces 4 times, and get no action whatsoever on two of them? How come on the other hand everytime I get kings I get monsteraction and usually end up getting junkkicked so hard, I could scream from the pain? Wtf is going on here? Full Donk Poker? Hidden camera show? Wtf!
In the end it got so frustrating that I did something I rarely if ever do…I donkshoved my last stacks in when I just knew that my opponent had sucked out…again. Disappointing. Anyway, enough of the rant, I'm outta here. Utterly frutstrated, mad and tilted, which seems to be the norm these days. Happy fucking day to y'all…
Mood: Steam-tilt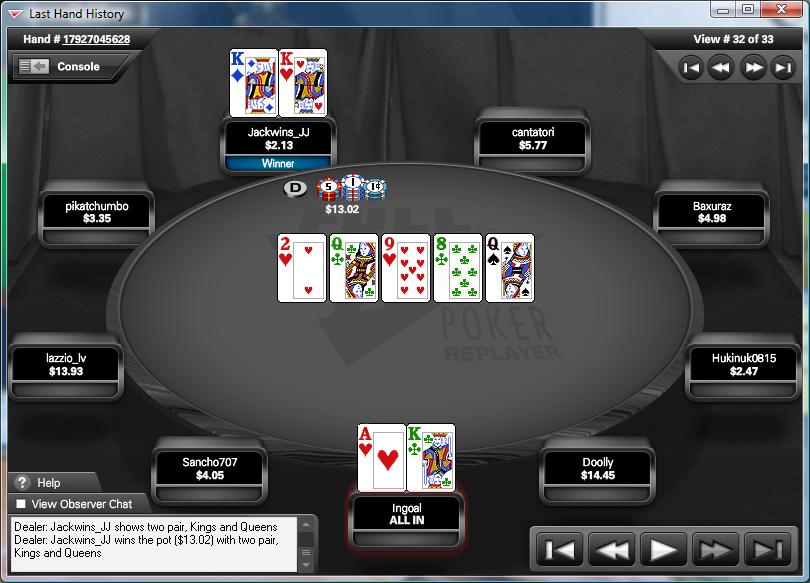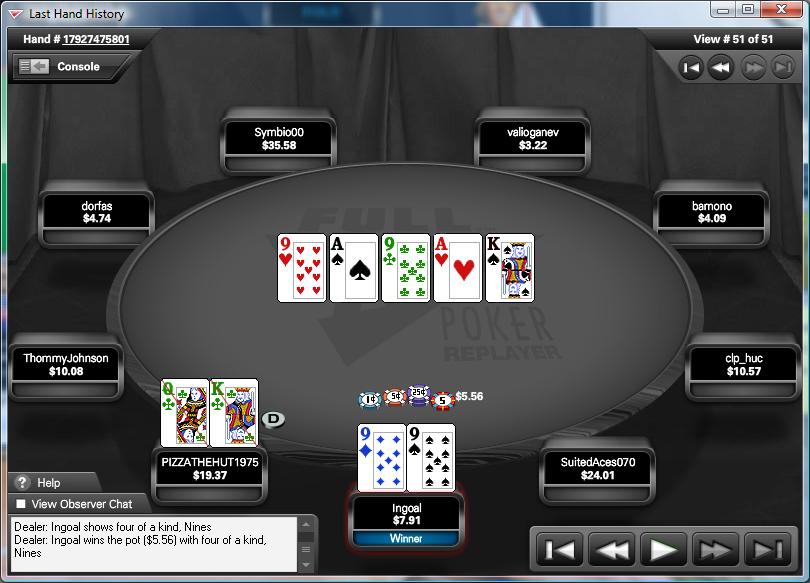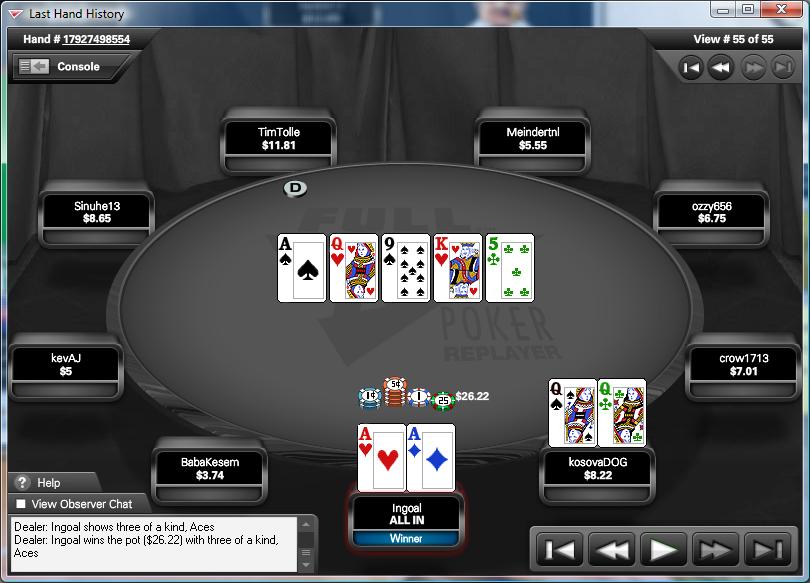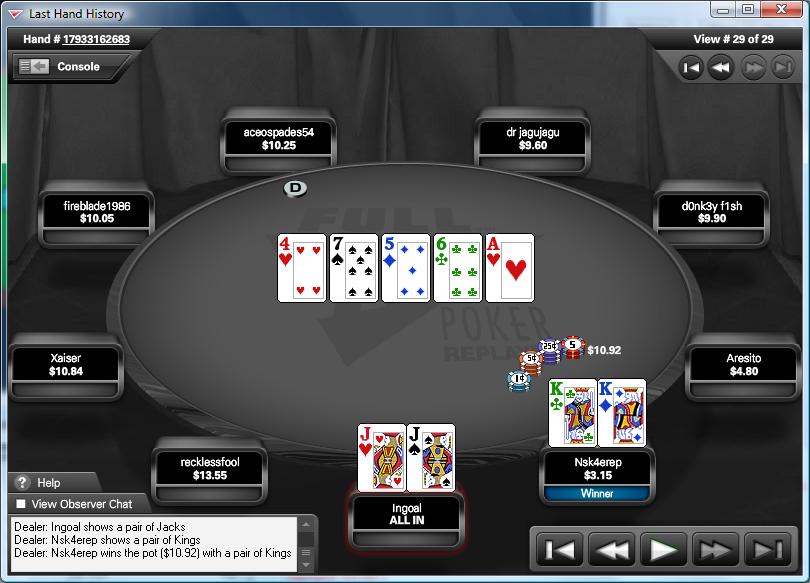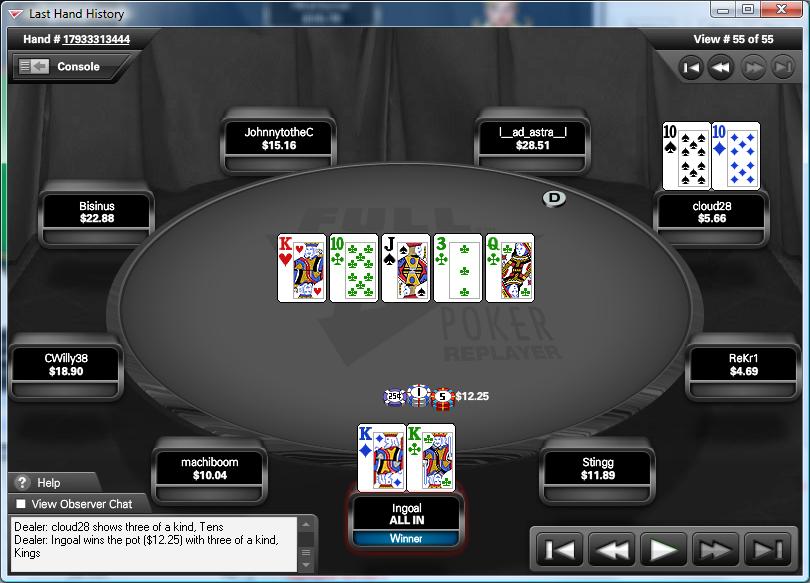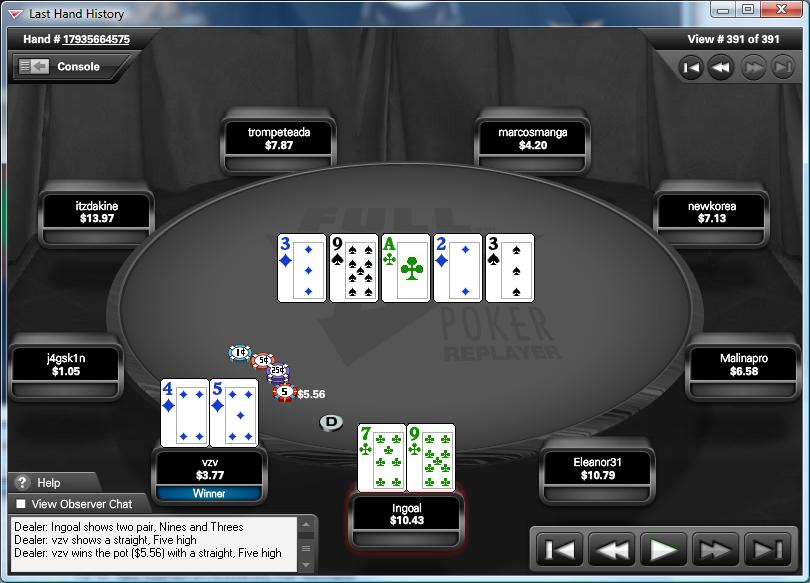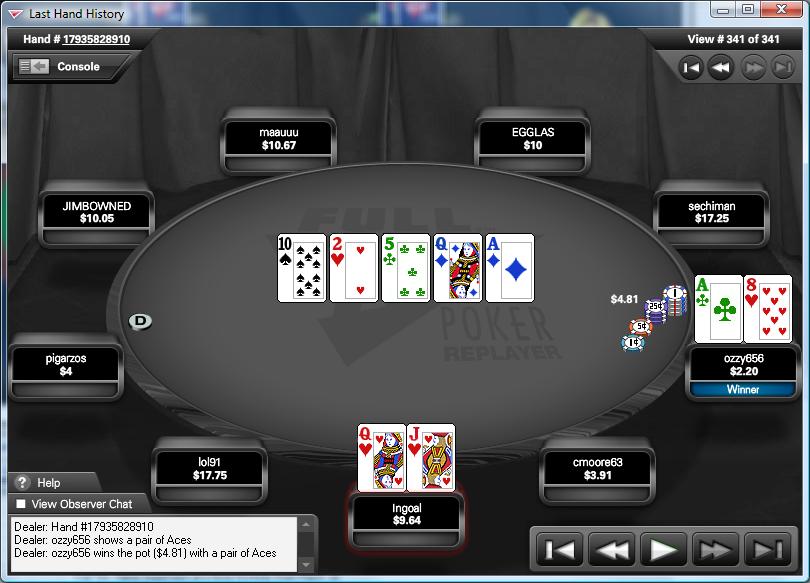 No Comments so far
Leave a comment
Leave a comment
Line and paragraph breaks automatic, e-mail address never displayed, HTML allowed:
<a href="" title=""> <abbr title=""> <acronym title=""> <b> <blockquote cite=""> <cite> <code> <del datetime=""> <em> <i> <q cite=""> <s> <strike> <strong>